The Cost Across Time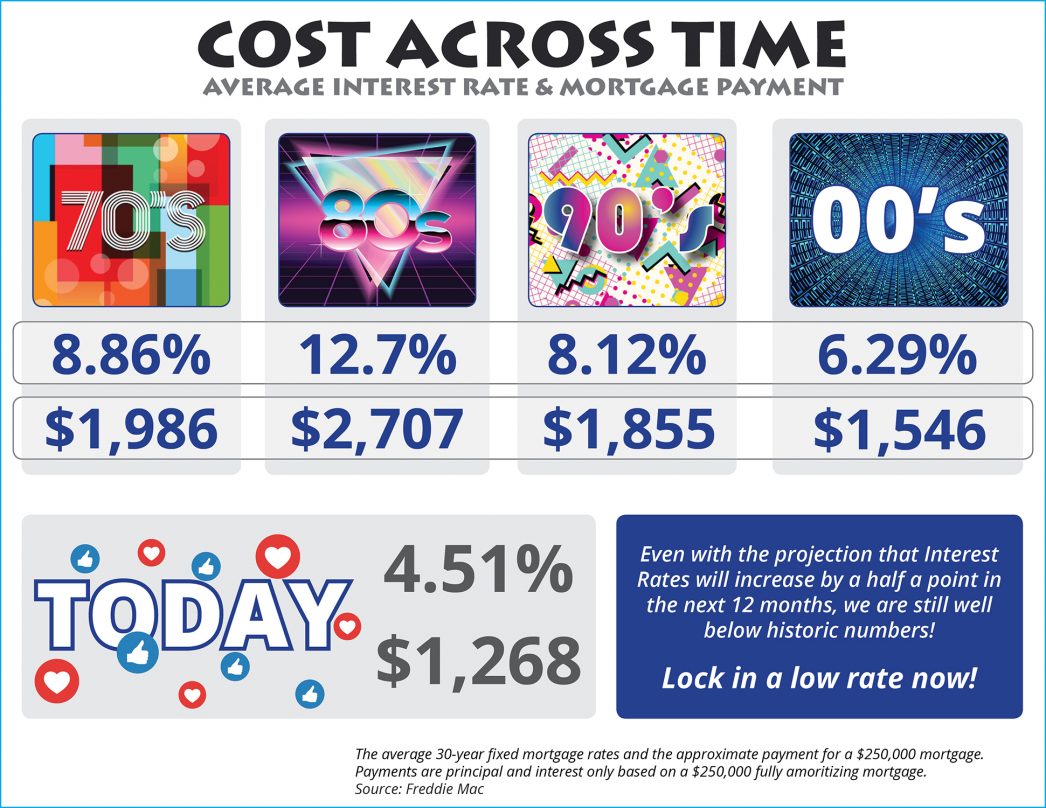 Some Highlights:
With interest rates still around 4.5%, now is a great time to look back at where rates have been over the last 40 years.
Rates are projected to climb according to Freddie Mac.
The impact your interest rate makes on your monthly mortgage cost is significant!
Lock in a low rate now while you can!